At Marsh Commercial we don't just sell insurance. We find better ways to manage your unique risks, protect your assets and people and free up capital to support your growth. As one of the UK's leading commercial insurance brokers, we get to know your business inside out. From insurance, to risk management and employee health and benefits, it's our passion to advise, protect and support you on your journey.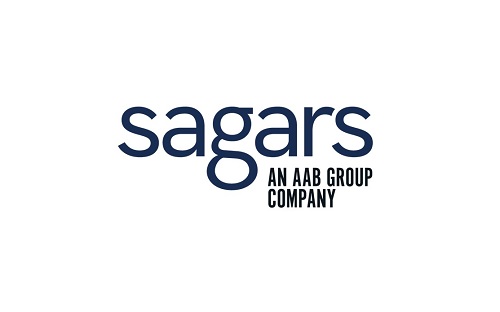 At Sagars we know that the goals of the butcher, the baker and the candlestick maker will be different to those of the farmer, the lawyer and the professional sports star so our advice and support is bespoke to each individual and family business. 
In addition, we know the importance of getting the numbers right and we're great with them. Our 100-strong team are national award-winners and a super-safe pair of hands when it comes to providing tax, accounting, bookkeeping, payroll, audit, and business advisory services.
Operating across the North of England and Scottish Borders, The H&H Group is an unquoted plc with a heritage going back over 140 years. The H&H Group was founded originally as farmstock auctioneers and today, with nine Harrison & Hetherington Auction Marts, auctioneering it is the largest livestock trading company in the UK.  The Group operates as a holding company with its seven successful operating companies encompassing livestock, property, estate Agents and chartered Surveyors, auctioneering, print digital and creative design and insurance brokers. 
Western Pension Solutions
Western Pension Solutions is a specialist pension consultancy, which is part of the Vestey Group – a fourth-generation family business owned by the Vestey family. We provide strategic advice to family-owned businesses on how to manage their pension arrangements. We are headquartered in the City of London with regional offices in Yorkshire, Scotland and the South West.
NXT is an independent recruitment agency based in Carlisle, Cumbria which was set up in 2014 by Directors Jason Hodgson and Simon Glencross. Since its inception, the business has grown at an astonishing rate, supporting hundreds of people in achieving their career objectives and a vast array of businesses in growing their workforce.  NXT are a business that care about what they do and focus on providing a personal service, engaging with their customers at every stage, and building lasting relationships with the people whom they support.
Investors in Community is a digital platform which enables you to donate, volunteer and gift to charity and community initiatives that matter to you. We provide access to many good causes, empower you and your team and we bring a wider choice to your giving. And as a business it gives you the power to measure; report on, and deliver positive marketing messages to each and every one of your audiences.
Net* was set up in 2012 to help people to grow their business by creating and designing great looking websites, introducing branding to attract their perfect customer and marketing their products and services. Net* attributes its success to three key factors: putting the right business infrastructure in place from day one, growing at a steady but sustainable pace and being passionate about the work they do for clients.
Wakefield BID was created to support and promote Wakefield city centre and the businesses operating within it. We have hundreds of awesome businesses, events and experiences that make Wakefield city centre a unique place to visit.
The Farmer Network Ltd is an independent, not for profit organisation that provides help and support to farmers and their businesses whatever the challenge or opportunity. The Farmer Network has more than 1200 members in Cumbria and The Yorkshire Dales.
Northern Training Academy
The team at Northern Training Academy are highly experienced in providing apprenticeship services for employers. Their national service allows employers to have their entire apprenticeship needs met whilst having a flexible, high quality learning programme that benefits both the organisation and the learner.
This is Cumbria is a collective of dynamic Cumbrian producers and craftspeople formed in 2018 with a passion for producing fine goods inspired by the breath taking landscape of the county. Coordinated by The Family Business Community and Thomas Jardine & Co, the aim is to showcase Cumbrian produce to thousands of keys buyers at trade events with a 'big impact' destination trade pavilion.
Be Ethical Training supports businesses to map, measure and report all of their ESG activities. The aim is to help businesses formalise and bring structure to their initiatives, in support of that company's future sustainability and growth.
Co-founders and directors Caroline Swailes and Heather de Groot (both consultants in communications and corporate social responsibility) recognised the need to support and nurture a business to confidently define and manage all of their ESG activities internally.
In doing so, they founded Be Ethical Training in July 2020 and have created a 12-month training membership, coaching programme and online community for business owners and their employees to build and manage their ESG activity.
Gorvins Solicitors is one of South Manchester's largest law firms delivering exceptional & affordable legal services for both individuals and businesses. Based in Stockport, our solicitors are on hand to help with any form of personal and business legal advice including residential conveyancing, family business and Wills, Trust and Probate matters.
The Business Hub (part of Cumbria LEP)
Working across Cumbria, The Business Hub offers free and impartial support to SMEs to find the best advice, funding or events to turn your growth aspirations into a reality.  As part of the national Growth Hub network, we work with you to identify business issues and opportunities for growth and signpost businesses to appropriate sources of support. 
We make it our job to understand the breadth of support available, saving you time and giving you the freedom to focus on running your business. 
Launched in November 2017 with funding and support from the UK government, Be the Business works alongside the family business community to help companies that want to learn and improve. 
Be the Business runs The North West Family Business Programme to offer new ways for family firms around our region to collaborate, learn, share, build on their strengths and perform at their peak. Their aim is to galvanise family businesses in the North-West of England to become some of Britain's best-run firms. We are supporting Be the Business as a delivery partner for two of their initiatives, Peer Learning Groups and an Advisory Board programme.
Contact
The Family Business Community
Windermere Road
Staveley
Kendal
Cumbria
LA8 9PL