 Founders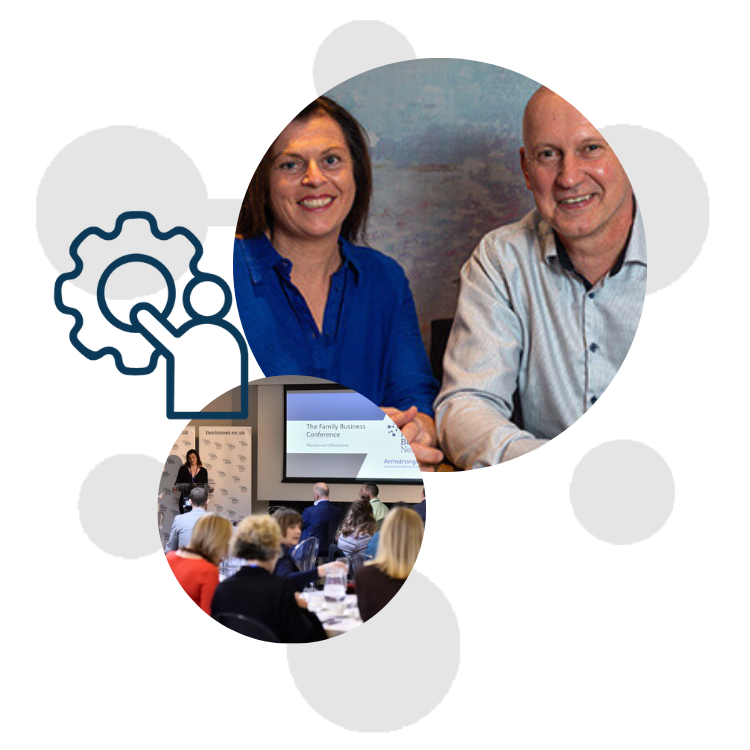 What's the Co-Founders story?


Both Dave and Sue had similar passion for Family Businesses and by their definition, the largest business sector in the UK.
After a chance meeting back in 2013, they realised they were on the same path and wanted to champion family businesses. Giving the Family Businesses a voice and a network so they could all connect and share their stories and experiences.
Together with their team they have now developed an engaged community of family businesses, influencers, and partners that are all working together to support the generations of families across the UK and now work across the Globe as The Family Business Community.



Dave has a background in sales, marketing, and brand management with national and regional businesses.
Starting his career in the creative industries and then transferring into business development roles within professional service firms. He has been a coach and advisor to business leaders and their teams, and over the years focused his attention on how individuals and business should look, act, and behave in their marketplace.


Sue has a background in Business Development, Leadership and Operational experience with both Global and Mainland UK organisations.
Connecting businesses and people was always at the core of Sue's day to day work. She has been a mentor and advisor to business leaders and their teams. A combination of her own career skills and experience, and a history of family business from her wider family drew Sue back to investing her time within this unique sector.